Ancient African Formula
When Aminata Dukuray emigrated from Sierra Leone, her daughter had a scalp problem that doctors could not cure. Aminata cured it using a shea butter home remedy that she put together in her kitchen. Her friends and neighbors saw the results and asked her for help with their own skin issues. Soon the demand blossomed into a budding beauty supply business, so Aminata launched Ancient African Formula. She makes cosmetics from real shea butter imported from Africa, which is the only place that the shea tree grows.
Rutgers-Newark donated a store at 109 Halsey Street, which the Profeta Urban Investment Foundation renovated into a retail outlet for Ancient African Formula. It opened in November of 2014.
Aminata makes and sells shea butter-based lotions, body wash, soaps, shampoo and conditioner for both men and women using traditional methods. In addition, she sells African art, African jewelry and more. For additional information visit her store at 109 Halsey Street, Newark, NJ.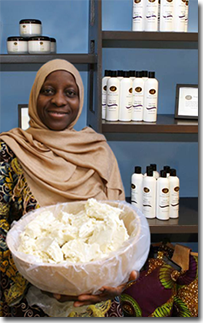 Eleven Clinton…
Smothered Blues
Eleven Clinton… Smothered Blues is Downtown Newark's hottest soul food restaurant and jazz nightclub. Eleven Clinton offers a dynamic fusion of new-age southern-style comfort food prepared in a scratch kitchen with organic farm-to-table freshness, while paying homage to the city's illustrious jazz and musical roots. This simple, authentic concept provides the kind of service that makes you feel at home, smothered with live Jazz and great service in a stylish setting. Charles Hunter, an accomplished Harlem-based restauranteur, is the general manager of Eleven Clinton and was commissioned to craft a concept to help drive the success of this new endeavor.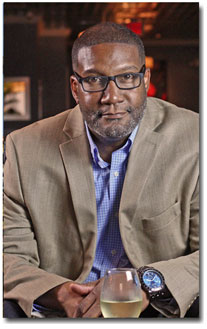 Cravings, A Caterer
Cravings was a catering company launched by Marisa Blackwell. She is an absolutely spectacular caterer who has a genius for menu creation and cooking. She needed the capital to purchase the necessary cooking equipment in order to operate her business. The Profeta Urban Investment Foundation provided her with the necessary financing. In addition, through the Foundation's relationships with Rutgers, the Foundation was able to secure the catering contract for the EMBA Program (Rutgers MBA program for returning executives). The Foundation also helped Cravings install a kiosk at the Horizon Blue Cross Blue Shield cafeteria in Newark and develop relationships with most of the large Newark law firms to cater their lunches and dinners.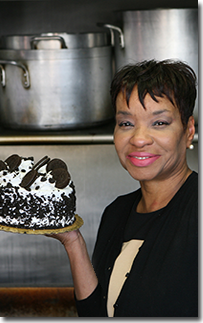 Porta-Print Publishing, Inc.
Peter Learmont opened Porta Print Publishing at 33 Halsey Street, Newark over 30 years ago. His business handles small to medium size print jobs ranging from commercial and advertising projects to more personalized print communications. He offers complete printing and graphic services, including graphic design and illustration, lithography, letterpress, die-cutting, scoring, imprinting in-house binding and finishing services.
Peter had limited, aged equipment and was losing the majority of his profit margin on printing jobs because he was not able to purchase the new, efficient and specialized equipment he needed. The Profeta Urban Investment Foundation loaned him the money to make these purchases. The loan was paid back on time. After the first loan, Peter Learmont approached the Foundation for a second loan for additional equipment. That loan was also made and paid back on time.
Visit portaprintpublishing.com or at 33 Halsey Street in Newark and let Peter help you with all your printing needs.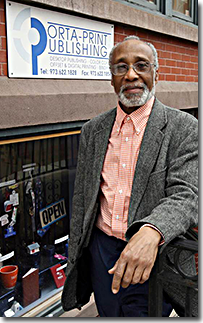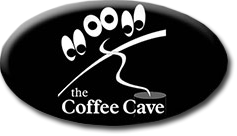 Coffee Cave
John Murray launched The Coffee Cave with the help of the Profeta Urban Investment Foundation. The coffee beans were freshly ground making every cup of coffee, espresso and cappuccino an aromatic delight. It was a coffee shop, bistro and nightclub located at 45 Halsey Street. The Coffee Cave also served delicious Panini sandwiches, homemade soups, muffins, and fruit smoothies.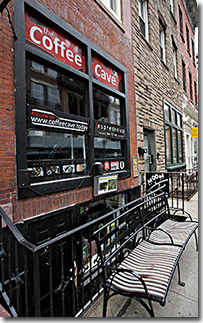 The Intersect Fund
The Profeta Foundation provided seed capital to start this not-for-profit micro-lender that helps budding entrepreneurs. The Intersect Fund helps working people build strong entrepreneurial businesses by helping them find customers, manage cash flow, obtain financing, and stand out in a crowded marketplace. To learn more about The Intersect Fund go to www.IntersectFund.org or call Rohan Matthew at 800-840-1900.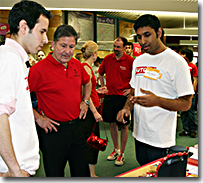 Bridge Builders Newark, LLC
Reverend Gerald Whitaker leads Christ Church Newark. His specialty is to counsel men at high risk. One of the on-going issues with men in this situation is lack of work. Reverend Whitaker has taken a positive step toward solving that problem by creating Bridge Builders Newark, LLC, a cleaning company that employs his clients. The Profeta Urban Investment Foundation provided the funds for the purchase of the equipment plus introduced him to the proper contacts in order to secure cleaning contracts. Due to Paul V. Profeta's connections and endorsements, they have performed contracts for NJIT, Rutgers University, Hollister Construction Management Services, and WBGO.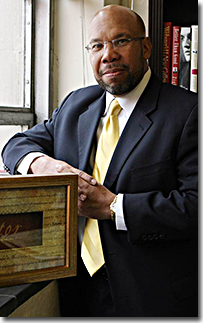 Links English Language Institute
Opacic Snezana (Jana) has been teaching English in the Ironbound since 2002. She ran her own branch of a franchise for many years.
Students in the Ironbound community are often hesitant to leave the area due to the limits imposed upon them by their language barrier. Once they learn English, they can become empowered to pursue better jobs and further education. Learning English can transform their lives and enable them to compete on an equal footing in trying to achieve the American Dream. Jana wanted to realize her vision, of a school of her own design with an outstanding curriculum and highly qualified staff. In 2013 Links English Language Institute was born.
Establishing a school of her own also meant entering the complex process of accreditation. In December 2010 president Obama signed the Accreditation of English Language Training Programs Act, commonly referred to as the Accreditation Act. This is a lengthy process which demands commitment and dedication. It also requires payment of significant fees that any young, small business will consider overwhelming. The Profeta Foundation stepped in at a crucial moment as a mentor and extended its financial support.
Links English Language Institute has succeeded in receiving its accreditation and enjoys the enthusiastic support of is students. They are located at 43 Ferry Street in Newark.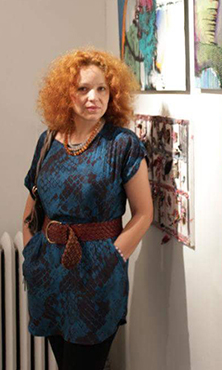 Tymeless Entertainment, LLC
When Debra Hawks was growing up in Newark she was involved in a "step league" among the various high schools. She thought it was a great afterschool activity. She and her friends had a step team that won the city Championship. Debra is revitalizing step classes and competitions in Newark and the Profeta Urban Investment Foundation is helping her fund the cost of that effort.

Raise Hope Capital, LLC
Raise Hope Capital, LLC was an organization headquartered in downtown Newark that trained disabled veterans to become securities broker dealers. They needed the capital to do a feasibility study and business plan in order to attract capital for a broker dealer license. The Profeta Urban Investment Foundation funded that need. Learn more about them at raisehopecapital.com.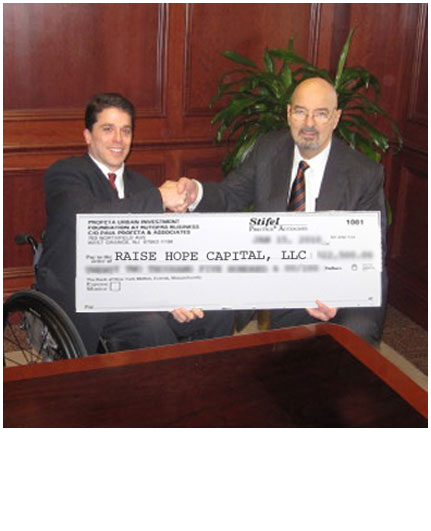 Hydroponic Garden
Everyone knows that obesity is one of the major health crises in the country today. Two thirds of the country is obese and 6.3% are actually morbidly obese. These are medical terms. People who are "morbidly obese" are in significant medical risk. This crisis is only exacerbated in the inner city because African Americans have a greater propensity for hypertension, diabetes and heart disease. The problem is compounded by the fact that Newark is really a food desert, populated with fast food burger joints and fried chicken enterprises. It is extremely difficult to find fresh salads and vegetables that are the greatest antidote to these problems and to obesity.
Dr. Joel Bloom, the President of NJIT has been a vigorous, committed financial supporter of the Profeta Urban Investment Foundation and its initiatives. NJIT has a vacant lot at 125 Newark Street that it has donated to the Foundation in order to establish a hydroponic garden that grows fresh vegetables and salads for the families of Newark. The greenhouse and the hydroponic equipment have been donated by the Foundation. Fresh vegetables and salads will be distributed through select churches in Newark, at no cost to the recipients, in order to get them into the hands of families that need them.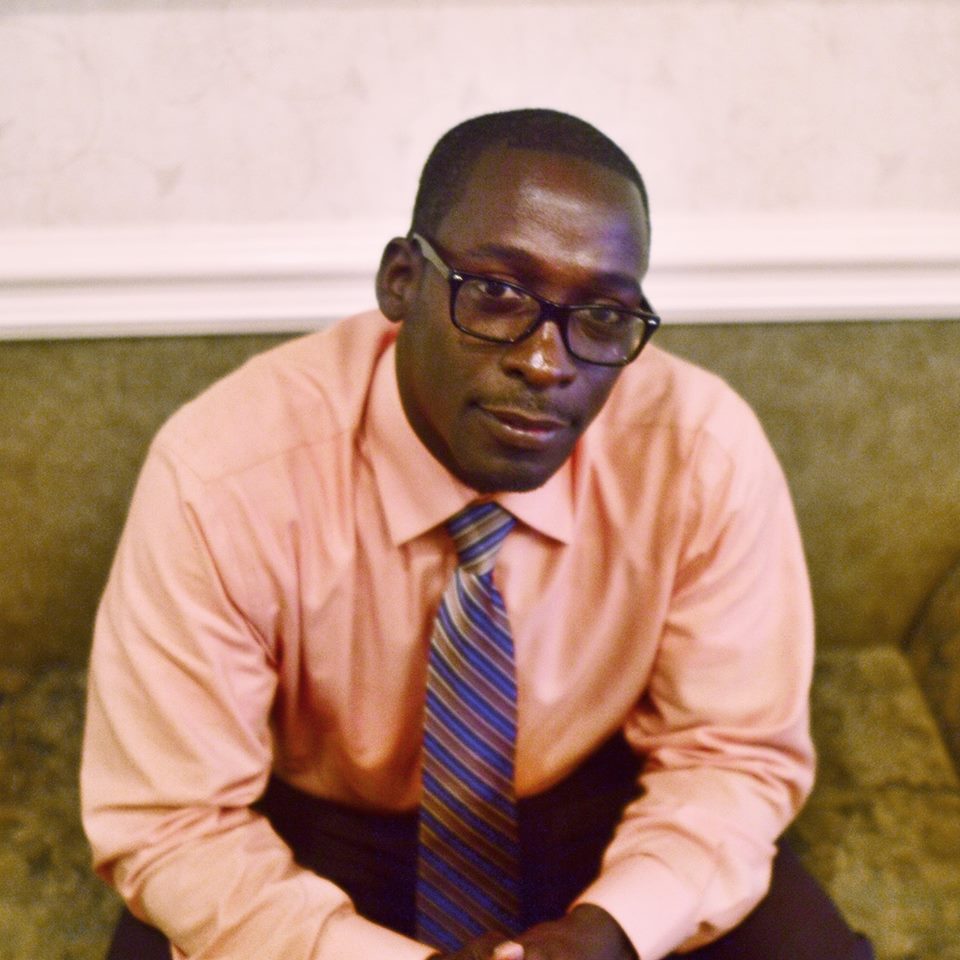 Above and Beyond Cleaning
Above & Beyond Cleaning Specialty (ABCs) LLC is a college dorm room cleaning company dedicated to fulfilling an unmet demand from students living on campus. The company provides cleaning services that are affordable and reliable. The business models allows students to concentrate on their studies and not the chore of maintaining their living space. The company was founded by Habeeb Champion and Olga Bonilla, both who started at a young age in family-owned and operated cleaning services.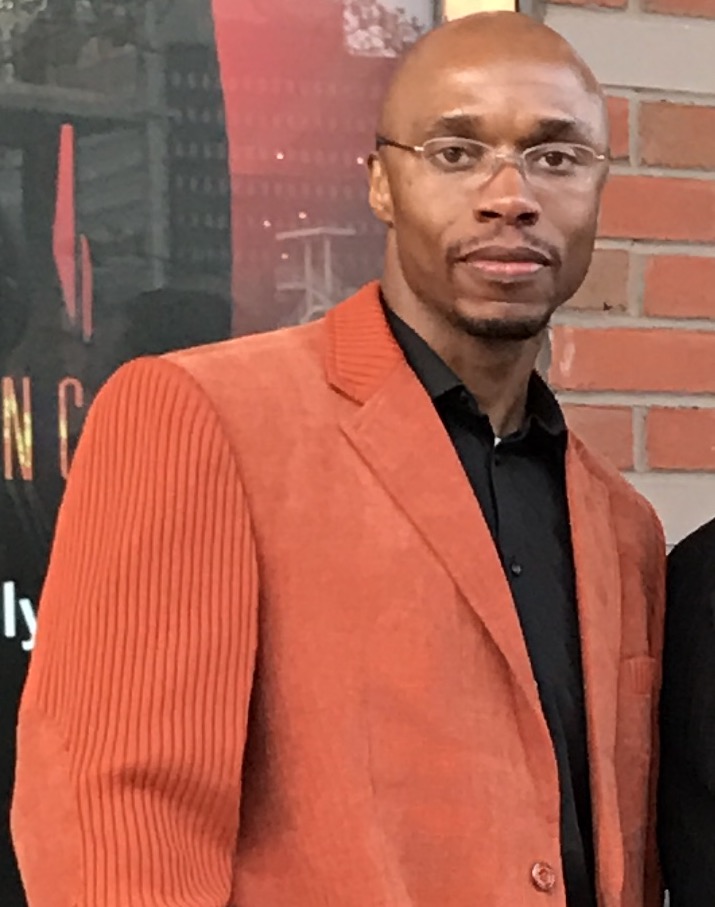 Family Healing Center
The mission at Family Healing Center is to assist families in fostering and maintaining sustained levels of mental and emotional health through a variety of individual and group counseling methods; the foundation upon which Family Healing Center has been established. Counseling services are provided by NJS licensed and highly trained professional therapists. Areas of expertise include evaluation, assessments, counseling and recommended therapies to assist with a broad range of mental, emotional and behavioral issues.